Though the challenge of growing enrollment remains, the financial condition of the Denair Unified School District continues to improve.
District trustees and the public were briefed at Thursday night's board meeting about Denair's budget status, which required a loan of $1.3 million two years ago to avoid state intervention. Those dark days are well behind the district thanks to a series of necessary austerity measures, including an 8% pay reduction for teachers.
The district finished the 2013-14 fiscal year with a $73,000 deficit, much lower than earlier projections that were four times higher. In 2012-13, Denair operated at a deficit of $709,000. That's when the Stanislaus County Office of Education stepped in with a loan to avert state takeover of the district.
[Read more at DenairPulse.com]
---
DENAIR – The 2014-15 school year will begin in mid-August and end in late May. Denair Unified School District trustees are expected to ratify the calendar at their meeting Thursday night.
Some key dates to remember:
Classes begin Wednesday, Aug. 12
School is out Nov. 23-27 for Thanksgiving week
Winter break is Dec. 21 to Jan. 1. Classes resume Jan. 4.
A four-day weekend is scheduled Feb. 12-15 to observe Lincoln's and Washington's birthdays
Spring break starts March 25 (Good Friday) and goes through April 1. Classes resume April 4.
The middle school promotion ceremony is Thursday, May 26
High school graduation is Friday, May 27
The board meets at 7 p.m. in the leadership center next to the administrative offices. A complete agenda can be found on the district's website.
---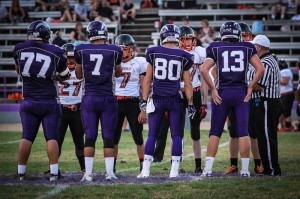 Ecstatic. That was how Denair High football coach Ted Howze described his players' reaction after a dominating 54-8 victory over Riverbank on Friday night.
It was the Coyotes' first varsity win since the 2012 season and it helped to take the sting out of a 32-6 home loss to Summerville in the first game.
[Read more at DenairPulse.com]
---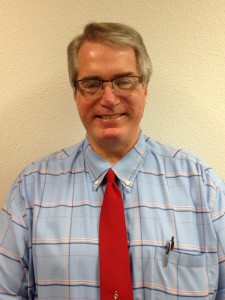 Mr. Donald Thissen brings to Denair Unified School District over 28 years of music teaching experience in public schools and private lessons in California, Oregon and Nevada, with bands as small as six students to groups over 200 strong. Mr. Thissen will lead the high school band, the middle school band, fifth grade band, and elementary music.
Mr. Thissen graduated from Fresno State with a degree in Music Education after attending Chowchilla High School. He has performed professionally as a trombone player with the Merced Symphony (where he was also manager), Tulare County Symphony, the Fresno Philharmonic, the Eugene Opera and with community concert and jazz bands in California and Oregon. He has performed with jazz greats Don Ellis, Maynard Ferguson, and others from the Old Tonight Show with Johnny Carson.
[Read more at DenairPulse.com]
---
Mr. Rick Diaz is Denair High School's new Ag teacher. He teaches Small Engines, Introductory and Advanced Ag Mechanics, Landscape and Farm Management, and Ag Earth Science.

Mr. Diaz graduated from Fresno State University with a degree in Ag Business and a minor in Plant Science. He was raised on a vineyard in Fresno and has repaired farm machinery since he was a boy.
[Read more at DenairPulse.com]
---
Ms. Isabel Alvarado is the new Spanish teacher at Denair Middle School. She graduated from Atwater High School and went on to CSU Stanislaus where she graduated in 2012 with a double major in Spanish and Sociology.

Ms. Alvarado is a native Spanish speaker who came to the United States at age 10. She was challenged learning English and took it in stride when classmates teased her about her difficulty speaking English. This hard working student pursued her education and helped other students struggling with English. In college, she worked for the migrant program tutoring students.
[Read more at DenairPulse.com]
---
Mrs. Gina Michael is the new Social Studies teacher at Denair Middle School. She graduated from Chapman University with a degree in Social Science. She taught 7th and 8th grade Social Studies at Hickman Charter School prior to coming to Denair.

Mrs. Michael loves the "story" part of history and studying various perspectives from around the world. She particularly is interested in technology, archeology, civics, and politics. She loves a good argument and appreciates seeing both sides of an issue.
[Read more at DenairPulse.com]
---
Ms. Breanna Vaughan is Denair High School's new science teacher. She is teaching Chemistry, Anatomy and Physiology, Physics, and Honors Biology this year. Ms. Vaughan graduated from CSU Stanislaus in 2007, with a degree in Biological Sciences. She taught high school science for three years outside Fresno.

Ms. Vaughan loves seeing students having fun and appreciating and learning science. This year she will focus on improving labs, bringing computers into the lab for virtual simulations and dissections, and developing benchmark assessments that measure student achievement in her courses.
[Read more at DenairPulse.com]
---
Mrs. Robyn Hilton, Denair High School's new math teacher, graduated from DHS in 2008. She went on to Fresno State where she earned her degree in Mathematics. She got her teaching credential from CSU Stanislaus.

This year, Mrs. Hilton is teaching Algebra 2, Trigonometry/Calculus, AP Statistics, 8th Grade Math, and Leadership. Her teaching career began at Whitmore Charter in Ceres where she taught 7th and 8th grade math.
[Read more at DenairPulse.com]
---

< Click here for more information >
The Common Core State Standards (CCSS) were developed through a state-led initiative to establish consistent and clear education standards for English language arts and mathematics that would better prepare students for success in college, career, and the competitive global economy. The California State Board of Education (SBE) adopted the standards on August 2, 2010.
---

ParentCONNECT
Parents now have the ability to view their child's school information over the Internet. Currently, ParentCONNECT is offered to parents with children attending Denair High School. ParentCONNECT will be available district-wide at the beginning of the 2012-13 school year. Visit the ParentCONNECT page.
---

The Denair Unified School District in cooperation and communication with the home and the community recognizes our children as our future and will provide quality education in a safe environment that renders students competent in basic learning, technical, and social skills and will foster work habits, intrinsic values, and character in students that reflect life-long love for learning.
Belief Statement
We believe that Denair Unified School District, in collaboration with parents and community members, can and will provide support to ensure that every student will come to school, stay in school and do the very best they can.
---

Denair Unified School District
209-632-7514 • Fax 209-632-9194
3460 Lester Road • Denair, CA 95316
---
Nondiscrimination Statement - Denair Unified School District prohibits unlawful discrimination, harassment, intimidation, and bullying of any student based on the student's actual race, color, ancestry, national origin, ethnic group identification, age, religion, marital or parental status, physical or mental disability, sex, sexual orientation, gender, gender identity, or gender expression; the perception of one or more of such characteristics; or association with a person or group with one or more of these actual or perceived characteristics. El Distrito Unificado de Denair prohíbe la discriminación ilegal, el acoso, la intimidación y el acoso de cualquier estudiante en base a la raza del estudiante color, ascendencia, origen nacional, grupo étnico, edad, religión, estado civil o situación de los padres , discapacidad física o mental, el sexo, la orientación sexual, expresión sexual, identidad de género , la percepción de una o más de estas características, o asociación con una persona o grupo con una o más de estas características reales o percibidas.
Click here for more information
Mailing & Physical address
3460 Lester Road
Denair, CA 95316
Phone:
(209) 632-7514
Fax: (209) 632-4184